Blackbird singing in the dead of night Take these broken wings and learn to fly
- The Beatles
About Alexa
In Memoriam
iTunes
Inspired By
Bulletin Board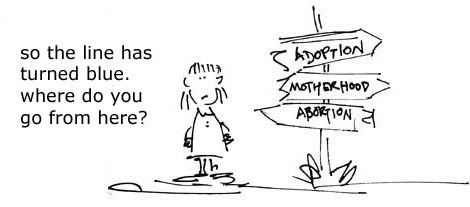 Are you pregnant? Make an informed choice!

Abortion Counter from www.1way2God.net
Tell-all Archives
Pregnancy Resources

Pregnancy & child development chart
America's Pregnancy Helpline
Bethany Christian Services
Birthright Int'l
Care Net
Catholic Charities
CPCWorld
Good Counsel Homes
GravityTeen
Harbor House
Heartbeat Int'l
His Nesting Place
Hopeline
Lifecall
Los Angeles Pregnancy Services
PCCs
Maggie's Place
New Beginnings
Option Line
Pregnancy Centers
Pregnancy resources
Room at the Inn
Sav-A-Life
Sisters of Life
The Gabriel Network
The Nurturing Network
Unplanned-Pregnancy.com
Waterleaf Women's Center
Single Parenting
Adoption

A Child to Love
Adoption.com
American Adoptions
Bethany Christian Services
National Council for Adoption
Pro-choice Resources
Abortion Library
Recovery and Healing
Other Pro-life Resources
Activism

A Cry Without Voice
Abort73.com
American Life League
Bound4Life
Coalition on Abortion/Breast Cancer
Culture Jam for Life
Fathers for Life
Feminists for Life
Helpers of God's Precious Infants
Helpers of God's (National)
Hispanics for Life
Indiana Right to Life
LDI
National Right to Life
No Baby Left Behind
Operation Outcry
Priests for Life
Rock for Life
Silent No More MN
Silent No More
Students for Life of America
Susan B. Anthony List
Women Deserve Better
Reads
Pro-life Bloggers
Euthanasia
Credits
Design:
Blogfrocks
Photo:
iStockPhoto
Powered by
Blogger
When abortion isn't a choice
While the Chinese Communist Party insists that abortions are voluntary under the nation's one-child policy, electronic documentation recently smuggled out of the country tells a different story.

Congressional members of the Tom Lantos Human Rights Commission heard some of that story Tuesday, two days before President Obama was slated to leave for Asia, including China, to discuss economic issues. Among evidence provided by two human rights organizations, ChinaAid and Women's Rights Without Frontiers, were tales of pregnant women essentially being hunted down and forced to submit to surgery or induced labor.

Reggie Littlejohn, founder and president of the Frontiers group, told the commission that China's one-child policy "causes more violence against women and girls than any other official policy on Earth."[...]

Here's the question Littlejohn insists we consider: What really happens to a woman who doesn't have a "birth permit" and has an "out of plan" pregnancy?

The answer is simple and brutal: A woman pregnant without permission has to surrender her unborn child to government enforcers, no matter what the stage of fetal development.

Late-term abortions are problematic, but the Chinese are nothing if not efficient. On one Web site for Chinese obstetricians and gynecologists, doctors recently traded tips in a dispassionate discussion titled: "What if the infant is still alive after induced labor?" ChinaAid provided a translation of a thread regarding an eight-month-old fetus that survived the procedure.

"Xuexia" wrote: "Actually, you should have punctured the fetus' skull." Another poster, "Damohuyang," wrote that most late-term infants died during induced labor, some lived and "would be left in trash cans. Some of them could still live for one to two days."

To be clear, some of the doctors online expressed concern for the rights of the child. Others, however, worried only about potential legal ramifications. Technically, it is illegal in China to kill a baby, one is relieved to learn, but family-planning imperatives sometimes prevail. According to a 2009 State Department report, monetary incentives and penalties are attached to population targets, creating what amounts to bounties on the unborn.
Alexa swing by at
1:32 PM