Blackbird singing in the dead of night Take these broken wings and learn to fly
- The Beatles
About Alexa
In Memoriam
iTunes
Inspired By
Bulletin Board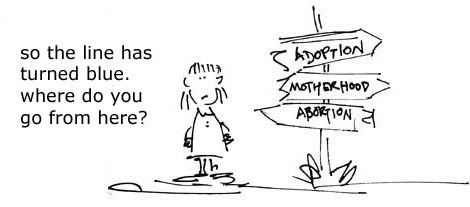 Are you pregnant? Make an informed choice!

Abortion Counter from www.1way2God.net
Tell-all Archives
Pregnancy Resources

Pregnancy & child development chart
America's Pregnancy Helpline
Bethany Christian Services
Birthright Int'l
Care Net
Catholic Charities
CPCWorld
Good Counsel Homes
GravityTeen
Harbor House
Heartbeat Int'l
His Nesting Place
Hopeline
Lifecall
Los Angeles Pregnancy Services
PCCs
Maggie's Place
New Beginnings
Option Line
Pregnancy Centers
Pregnancy resources
Room at the Inn
Sav-A-Life
Sisters of Life
The Gabriel Network
The Nurturing Network
Unplanned-Pregnancy.com
Waterleaf Women's Center
Single Parenting
Adoption

A Child to Love
Adoption.com
American Adoptions
Bethany Christian Services
National Council for Adoption
Pro-choice Resources
Abortion Library
Recovery and Healing
Other Pro-life Resources
Activism

A Cry Without Voice
Abort73.com
American Life League
Bound4Life
Coalition on Abortion/Breast Cancer
Culture Jam for Life
Fathers for Life
Feminists for Life
Helpers of God's Precious Infants
Helpers of God's (National)
Hispanics for Life
Indiana Right to Life
LDI
National Right to Life
No Baby Left Behind
Operation Outcry
Priests for Life
Rock for Life
Silent No More MN
Silent No More
Students for Life of America
Susan B. Anthony List
Women Deserve Better
Reads
Pro-life Bloggers
Euthanasia
Credits
Design:
Blogfrocks
Photo:
iStockPhoto
Powered by
Blogger
Open letter to Obama regarding forced abortion in China
This is not a political issue. It's a human rights issue and a women's rights issue. On April 22 of this year, Secretary of State Hillary Clinton condemned forced abortion and forced sterilization in China, saying that they are "absolutely unacceptable." It does not matter whether you are pro-choice or pro-life on this issue. No one supports forced abortion, because it is not a choice.

When we say, "forced abortion," what do we mean? At the Novembeer 10 hearing, we heard the heart-wrenching testimony of "Wujuan" (not her real name) who was a victim of China's One Child Policy in 2005. Wujuan went into hiding when she became pregnant because she did not have a birth permit. She brought her pregnancy to term in hiding. A neighbor found her and told her that her father-in-law was being beaten daily and might soon die if she didn't give herself up. She was caught in a terrible choice: the life of her father-in-law, or the life of her baby. As she agonized about this, the Family Planning Police discovered her hiding place, broke into her shack, and dragged her out for a forced abortion. When the oxytocin injection failed to induce labor, they forced her onto an operating table and cut her full term baby to pieces with scissors while she was fully awake. When the surgery was complete, the doctor dumped the small body into a trash can. Wujuan says that a part of her died forever at that moment.
Alexa swing by at
7:42 AM