Blackbird singing in the dead of night Take these broken wings and learn to fly
- The Beatles
About Alexa
In Memoriam
iTunes
Inspired By
Bulletin Board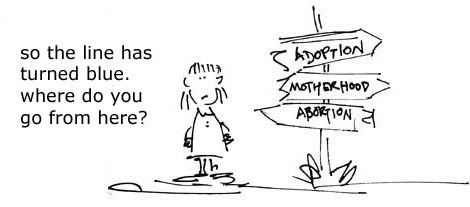 Are you pregnant? Make an informed choice!

Abortion Counter from www.1way2God.net
Tell-all Archives
Pregnancy Resources

Pregnancy & child development chart
America's Pregnancy Helpline
Bethany Christian Services
Birthright Int'l
Care Net
Catholic Charities
CPCWorld
Good Counsel Homes
GravityTeen
Harbor House
Heartbeat Int'l
His Nesting Place
Hopeline
Lifecall
Los Angeles Pregnancy Services
PCCs
Maggie's Place
New Beginnings
Option Line
Pregnancy Centers
Pregnancy resources
Room at the Inn
Sav-A-Life
Sisters of Life
The Gabriel Network
The Nurturing Network
Unplanned-Pregnancy.com
Waterleaf Women's Center
Single Parenting
Adoption

A Child to Love
Adoption.com
American Adoptions
Bethany Christian Services
National Council for Adoption
Pro-choice Resources
Abortion Library
Recovery and Healing
Other Pro-life Resources
Activism

A Cry Without Voice
Abort73.com
American Life League
Bound4Life
Coalition on Abortion/Breast Cancer
Culture Jam for Life
Fathers for Life
Feminists for Life
Helpers of God's Precious Infants
Helpers of God's (National)
Hispanics for Life
Indiana Right to Life
LDI
National Right to Life
No Baby Left Behind
Operation Outcry
Priests for Life
Rock for Life
Silent No More MN
Silent No More
Students for Life of America
Susan B. Anthony List
Women Deserve Better
Reads
Pro-life Bloggers
Euthanasia
Credits
Design:
Blogfrocks
Photo:
iStockPhoto
Powered by
Blogger
Casa de Vida gives hope to unwed mothers
Before moving into Casa de Vida, a residential program for young, pregnant women, 22-year-old Dominique Sawyer had two options: the street or a homeless shelter. "It was the shelter, the streets or here," said Sawyer, who is expecting a baby girl in December. "I thank God every day that I was sent here. Everything turned around for me. It opened a lot of doors." Casa de Vida in Reno provides support and services for young, pregnant woman who have nowhere to turn. They may be homeless. They may be drug addicts. They may be rejected by their family and friends for being pregnant out of wedlock and refusing to have an abortion.

Some girls are as young as 12.

"A lot of the girls would not be in a very good situation," said Valerie Luevano, executive director. "This is a ray of hope for them."

Casa de Vida, a nonprofit program, gives them a roof over their heads, nutritious meals that support maternal health and access to medical care. For many of the women, it's the first time there's been enough to eat.

"Sometimes there's some hoarding and stockpiling of food," Luevano said. "So we really have to teach them that it's safe to be here. You never have to worry about being hungry."

Casa de Vida was founded in 1982 by three Catholic women: Pat Glenn, Terry Ricciardi and Sister Peter Damian. The women were answering phones at a crisis pregnancy hotline and realized the community lacked a residential resource for the women they were counseling.

The program, which is privately funded through grants and donations, has the capacity to house six women. Some women stay after the babies' births in order to get on their feet. A social worker provides case management services to the clients, as well as any other pregnant or parenting women in the community. The women receive individual and group counseling by a behavioral health care professional, and classes on parenting, budgeting and child development.

"When girls come in, we make sure they are physically prepared to care for their babies," Luevano said.
Alexa swing by at
3:44 AM