Blackbird singing in the dead of night Take these broken wings and learn to fly
- The Beatles
About Alexa
In Memoriam
iTunes
Inspired By
Bulletin Board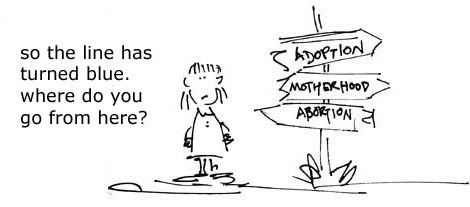 Are you pregnant? Make an informed choice!

Abortion Counter from www.1way2God.net
Tell-all Archives
Pregnancy Resources

Pregnancy & child development chart
America's Pregnancy Helpline
Bethany Christian Services
Birthright Int'l
Care Net
Catholic Charities
CPCWorld
Good Counsel Homes
GravityTeen
Harbor House
Heartbeat Int'l
His Nesting Place
Hopeline
Lifecall
Los Angeles Pregnancy Services
PCCs
Maggie's Place
New Beginnings
Option Line
Pregnancy Centers
Pregnancy resources
Room at the Inn
Sav-A-Life
Sisters of Life
The Gabriel Network
The Nurturing Network
Unplanned-Pregnancy.com
Waterleaf Women's Center
Single Parenting
Adoption

A Child to Love
Adoption.com
American Adoptions
Bethany Christian Services
National Council for Adoption
Pro-choice Resources
Abortion Library
Recovery and Healing
Other Pro-life Resources
Activism

A Cry Without Voice
Abort73.com
American Life League
Bound4Life
Coalition on Abortion/Breast Cancer
Culture Jam for Life
Fathers for Life
Feminists for Life
Helpers of God's Precious Infants
Helpers of God's (National)
Hispanics for Life
Indiana Right to Life
LDI
National Right to Life
No Baby Left Behind
Operation Outcry
Priests for Life
Rock for Life
Silent No More MN
Silent No More
Students for Life of America
Susan B. Anthony List
Women Deserve Better
Reads
Pro-life Bloggers
Euthanasia
Credits
Design:
Blogfrocks
Photo:
iStockPhoto
Powered by
Blogger
Senate Pro-lifers will re-introduce amendments to remove abortion in Health Care
The pro-life lawmakers who led the fight to stop the massive abortion funding in the Senate health care bills during committee consideration plan to reintroduce their amendments on the Senate floor. Members of the Senate Finance Committee and the Senate Health, Education, Labor and Pensions Committee rejected the pro-life amendments during the consideration of the Baucus and Kennedy health care bills. The amendments were defeated on largely partisan votes with most Democrats voting against them and most Republicans voting for them. Sen. Orrin Hatch, a Utah Republican who is a member of both committees and saw his amendments go down in defeat, says he is bringing both of them back on the Senate floor. The first amendment would make sure that no taxpayer funds from the health care premiums Americans send to the federal government could be used to pay for abortions and the second would prohibit federal or state governments or health plans that receive federal subsidies "from discriminating against physicians or health facilities that do not offer abortion services." The first measure ensures the health care bill does not include taxpayer-financed abortion while the second provides conscience protections for medical professionals who do not want to be pressured to do abortions or make referrals for them. Sen. Jon Kyl, a pro-life Arizona Republican,is also expected to reintroduce his amendments to ensure that the final legislation does not include rationing.
Alexa swing by at
9:19 AM