Blackbird singing in the dead of night Take these broken wings and learn to fly
- The Beatles
About Alexa
In Memoriam
iTunes
Inspired By
Bulletin Board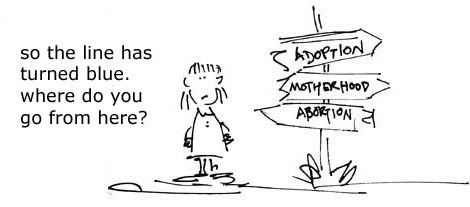 Are you pregnant? Make an informed choice!

Abortion Counter from www.1way2God.net
Tell-all Archives
Pregnancy Resources

Pregnancy & child development chart
America's Pregnancy Helpline
Bethany Christian Services
Birthright Int'l
Care Net
Catholic Charities
CPCWorld
Good Counsel Homes
GravityTeen
Harbor House
Heartbeat Int'l
His Nesting Place
Hopeline
Lifecall
Los Angeles Pregnancy Services
PCCs
Maggie's Place
New Beginnings
Option Line
Pregnancy Centers
Pregnancy resources
Room at the Inn
Sav-A-Life
Sisters of Life
The Gabriel Network
The Nurturing Network
Unplanned-Pregnancy.com
Waterleaf Women's Center
Single Parenting
Adoption

A Child to Love
Adoption.com
American Adoptions
Bethany Christian Services
National Council for Adoption
Pro-choice Resources
Abortion Library
Recovery and Healing
Other Pro-life Resources
Activism

A Cry Without Voice
Abort73.com
American Life League
Bound4Life
Coalition on Abortion/Breast Cancer
Culture Jam for Life
Fathers for Life
Feminists for Life
Helpers of God's Precious Infants
Helpers of God's (National)
Hispanics for Life
Indiana Right to Life
LDI
National Right to Life
No Baby Left Behind
Operation Outcry
Priests for Life
Rock for Life
Silent No More MN
Silent No More
Students for Life of America
Susan B. Anthony List
Women Deserve Better
Reads
Pro-life Bloggers
Euthanasia
Credits
Design:
Blogfrocks
Photo:
iStockPhoto
Powered by
Blogger
Mother says Mississippi doctor refused care to baby girl born at 22 weeks
Necie Franklin of Flowood, Mississippi, told LifeSiteNews.com (LSN) that Dr. Kenny Robbins of River Oaks Hospital refused to treat daughter Jessa Mackenzie after she was born suddenly in May, because she was three days shy of 23 weeks gestation - at which point he would have considered treating her at the hospital's Level II neonatal intensive care unit.

Franklin said that Jessa gasped for breath twice while in her arms, but was told by nurses that it was "just a reaction" - leading her to believe the child had died. Only after Jessa had been taken away, says Franklin, did she learn that the child still had a heartbeat.

Franklin, who says she has lost a child to a premature birth before, said it "shocked" her when Robbins said he would not help Jessa breathe.

"I looked at him and said, so you're telling me you're not going to do anything for my daughter?" said Franklin. She says Robbins "simply flat out refused."

"He actually told me this - This is what stuck in my mind most of all for days afterwards - was that I would be torturing my child to do something, because she was so little," the mother recalled. "She weighed just over a pound - which there are children who weigh less than that, that actually make it."

"They took so long to bring her back to me that she had already passed away by the time they had brought her back to me," said Franklin. "I don't know how many times after she left my sight that she gasped for breath. And they didn't even put a respirator on her to make her a little more comfortable."

She says Jessa's heart beat for about an hour and a half before she died.
Alexa swing by at
7:31 PM