Blackbird singing in the dead of night Take these broken wings and learn to fly
- The Beatles
About Alexa
In Memoriam
iTunes
Inspired By
Bulletin Board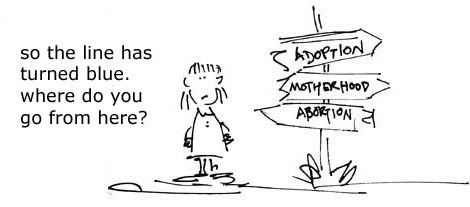 Are you pregnant? Make an informed choice!

Abortion Counter from www.1way2God.net
Tell-all Archives
Pregnancy Resources

Pregnancy & child development chart
America's Pregnancy Helpline
Bethany Christian Services
Birthright Int'l
Care Net
Catholic Charities
CPCWorld
Good Counsel Homes
GravityTeen
Harbor House
Heartbeat Int'l
His Nesting Place
Hopeline
Lifecall
Los Angeles Pregnancy Services
PCCs
Maggie's Place
New Beginnings
Option Line
Pregnancy Centers
Pregnancy resources
Room at the Inn
Sav-A-Life
Sisters of Life
The Gabriel Network
The Nurturing Network
Unplanned-Pregnancy.com
Waterleaf Women's Center
Single Parenting
Adoption

A Child to Love
Adoption.com
American Adoptions
Bethany Christian Services
National Council for Adoption
Pro-choice Resources
Abortion Library
Recovery and Healing
Other Pro-life Resources
Activism

A Cry Without Voice
Abort73.com
American Life League
Bound4Life
Coalition on Abortion/Breast Cancer
Culture Jam for Life
Fathers for Life
Feminists for Life
Helpers of God's Precious Infants
Helpers of God's (National)
Hispanics for Life
Indiana Right to Life
LDI
National Right to Life
No Baby Left Behind
Operation Outcry
Priests for Life
Rock for Life
Silent No More MN
Silent No More
Students for Life of America
Susan B. Anthony List
Women Deserve Better
Reads
Pro-life Bloggers
Euthanasia
Credits
Design:
Blogfrocks
Photo:
iStockPhoto
Powered by
Blogger
Religion professor at Fredericton Catholic University moonlighting as abortion clinic escort
Dr. Christopher Levan, a minister in the United Church of Canada, serving at Wilmot United Church, holds a lectureship at STU. According to the university's course list, he will be teaching two sections of Introduction to Religious Studies in both the fall and winter semesters.

LifeSiteNews.com learned about Levan's activities with the Morgentaler facility after a woman who regularly stands in vigil at the Morgentaler facility sent around an e-mail claiming that she witnessed Dr. Levan acting as an escort. She said last Tuesday was the first time she had seen him, and that she discovered his identity because the director of the abortion center introduced him to the other escorts.

Dr. Levan told LifeSiteNews.com in an interview today that he has only done escorting once so far, but plans on continuing. He's doing it, he says, because he has a problem with the "harassment of women going into the abortion clinic," referring to activities of the regular pro-life protestors who stand outside.

"Not that they're in any way vindictive or mean," he said, "but their signs are sometimes. And these are women who have a legal right to this particular medical procedure and there is enough distress without having to run the gauntlet of [people] who want to change their mind."

"It's currently a legal medical procedure, is it not?" he asked. "And in a society that is pluralistic, that allows people to make those kind of choices, they're allowed to make that choice, aren't they?"

"So what I'm doing," he said, "is I'm making sure that the women who make that choice, who make it with, I assume, whatever sincerity they are capable of making it, are allowed to make that choice without the recrimination of those who have not been party to the difficulty they have gone through in making that decision."

Dr. Levan insisted that he personally disagrees with abortion. Commenting on the "I Regret My Abortion" pro-life sign carried by a woman outside the abortuary, he said, "I want to say to her 'I regret them too.' Absolutely. I'm not standing there because I agree with abortion, but people having made that choice deserve the dignity of being able to go and get the procedure without having to be guilted or in some way told that they are guilty of a heinous crime. Because they are not."

"Abortion is a regrettable, regrettable procedure that women are legally allowed to choose in this province," he emphasized.
Alexa swing by at
1:13 PM