Blackbird singing in the dead of night Take these broken wings and learn to fly
- The Beatles
About Alexa
In Memoriam
iTunes
Inspired By
Bulletin Board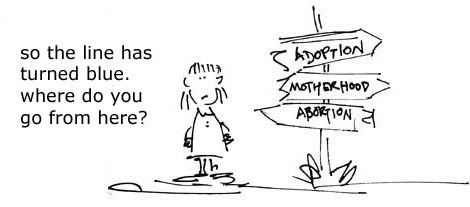 Are you pregnant? Make an informed choice!

Abortion Counter from www.1way2God.net
Tell-all Archives
Pregnancy Resources

Pregnancy & child development chart
America's Pregnancy Helpline
Bethany Christian Services
Birthright Int'l
Care Net
Catholic Charities
CPCWorld
Good Counsel Homes
GravityTeen
Harbor House
Heartbeat Int'l
His Nesting Place
Hopeline
Lifecall
Los Angeles Pregnancy Services
PCCs
Maggie's Place
New Beginnings
Option Line
Pregnancy Centers
Pregnancy resources
Room at the Inn
Sav-A-Life
Sisters of Life
The Gabriel Network
The Nurturing Network
Unplanned-Pregnancy.com
Waterleaf Women's Center
Single Parenting
Adoption

A Child to Love
Adoption.com
American Adoptions
Bethany Christian Services
National Council for Adoption
Pro-choice Resources
Abortion Library
Recovery and Healing
Other Pro-life Resources
Activism

A Cry Without Voice
Abort73.com
American Life League
Bound4Life
Coalition on Abortion/Breast Cancer
Culture Jam for Life
Fathers for Life
Feminists for Life
Helpers of God's Precious Infants
Helpers of God's (National)
Hispanics for Life
Indiana Right to Life
LDI
National Right to Life
No Baby Left Behind
Operation Outcry
Priests for Life
Rock for Life
Silent No More MN
Silent No More
Students for Life of America
Susan B. Anthony List
Women Deserve Better
Reads
Pro-life Bloggers
Euthanasia
Credits
Design:
Blogfrocks
Photo:
iStockPhoto
Powered by
Blogger
AskMen.com
lays out a
guide for men on how to get a woman to have an abortion even if she doesn't want one
:
An unplanned and unwanted pregnancy can dramatically affect an otherwise loving long-term relationship. Some men rejoice, but others simply aren't ready to be fathers. If they discussed the possibility and specifics at the start of the relationship, he may hope she's going to stick to the original plan and terminate the pregnancy. And she might -- but for some women, getting pregnant can start clocks ticking and make them suddenly want to be mothers, despite previous agreements.

In either case, the final decision is hers, which means she has ultimate say in whether or not you become a father. This can put tremendous stress on a relationship, particularly if don't want to have a child, but don't want to lose the girl, either. While you can't force her to do your bidding, you can get her to consider your wants and desires if you approach her correctly.

[...]

If you've followed all of these steps and your woman decides to have the baby anyway, this does not mean you're required to get married or move in together. You'll probably want to provide for your child regardless, but if you've been clear about your intentions from the start, you are not obligated to contribute beyond what your conscience and the law expects of you. This was her decision, not yours, and the bulk of the responsibility is now hers.

Prenatal pros: Take a moment to spell this out for her when she gives you the final decision; it may just sway her over to your side.
Hat tip:
Jill Stanek
Alexa swing by at
7:22 AM