Blackbird singing in the dead of night Take these broken wings and learn to fly
- The Beatles
About Alexa
In Memoriam
iTunes
Inspired By
Bulletin Board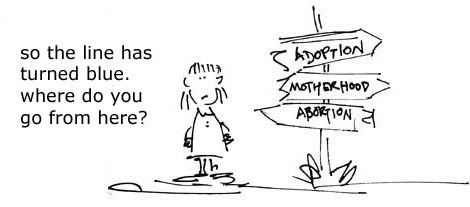 Are you pregnant? Make an informed choice!

Abortion Counter from www.1way2God.net
Tell-all Archives
Pregnancy Resources

Pregnancy & child development chart
America's Pregnancy Helpline
Bethany Christian Services
Birthright Int'l
Care Net
Catholic Charities
CPCWorld
Good Counsel Homes
GravityTeen
Harbor House
Heartbeat Int'l
His Nesting Place
Hopeline
Lifecall
Los Angeles Pregnancy Services
PCCs
Maggie's Place
New Beginnings
Option Line
Pregnancy Centers
Pregnancy resources
Room at the Inn
Sav-A-Life
Sisters of Life
The Gabriel Network
The Nurturing Network
Unplanned-Pregnancy.com
Waterleaf Women's Center
Single Parenting
Adoption

A Child to Love
Adoption.com
American Adoptions
Bethany Christian Services
National Council for Adoption
Pro-choice Resources
Abortion Library
Recovery and Healing
Other Pro-life Resources
Activism

A Cry Without Voice
Abort73.com
American Life League
Bound4Life
Coalition on Abortion/Breast Cancer
Culture Jam for Life
Fathers for Life
Feminists for Life
Helpers of God's Precious Infants
Helpers of God's (National)
Hispanics for Life
Indiana Right to Life
LDI
National Right to Life
No Baby Left Behind
Operation Outcry
Priests for Life
Rock for Life
Silent No More MN
Silent No More
Students for Life of America
Susan B. Anthony List
Women Deserve Better
Reads
Pro-life Bloggers
Euthanasia
Credits
Design:
Blogfrocks
Photo:
iStockPhoto
Powered by
Blogger
Dr. Dobson shares
this amazing story
--a must-read:
Toward the end of February she was down to or below 80 pounds; she couldn't eat-and new complications developed. She became nauseous, began to retch and vomit even without food in her stomach. I was stumped. I called in a senior medical consultant and when he examined her he was stumped too. But with a grin, almost facetiously, he asked me if I thought she could be pregnant.

I can still remember exactly how I felt: the suggestion was utterly ridiculous. Everything I knew about medicine added up to one conclusion: she was so ill, so weak that she couldn't possibly have conceived. Her body just wasn't up to it. Nevertheless I did take a pregnancy test-and to my astonishment it was positive. On the very outer frontier of life itself she now bore a second life within her. It was about as close to the impossible as you're ever likely to get, but it was true.

When I told her she smiled and sort of blushed.

Legally, medically, we could have taken that child through abortion because it imperilled a life that was already in jeopardy. At that time TB was the No. 1 medical reason for doing so. But we didn't do it. The patient and her husband were against it. We doctors at St. Martha's were against it, not only on religious grounds, but because we were certain the operation would kill her. Besides, she was so far gone, we were sure her body would reject the child anyway.

So we fed her intravenously, and watched her fight to sustain two lives in a body in which only some remarkable strength of character or divine intervention had allowed her to sustain even one.

The struggle went on for weeks, and never once did we alter our conviction that she was dying. And she kept her child. And then an incredible thing began to happen. By late March, 1948, I was confounded to find her temperature beginning to go down. For the first time we noted some improvement in her condition, and the improvement continued. She began to eat, and to gain weight. A chest x-ray showed that the growth of the TB cavity had stopped. Not long after, another x-ray showed that the diaphragm was pushing up against the lower lobe of her diseased lung to make room for the child she bore. Nature was doing exactly what we'd failed to do with pneumoperitoneum: it was pressing the sides of that deadly hole together. The child was saving the mother!

The child did save her. By the time it was born, a normal healthy baby, the TB cavity was closed. The mother was markedly better, so much better that we let her go home for good within a few months. Her smile had never been brighter.

I still find it hard to believe, and I've never heard of a comparable case since. I never discussed it with the young woman, even when she came in for checkups which confirmed the full return of good health. And never, until recently, have I cited the case publicly to make a point. The child didn't destroy its mother. It saved her. Call it the will of God, call it human love, call it the mystic quality of motherhood, the turning in upon herself to fight still more because she had still more to fight for, call it what you will: it happened. It doesn't matter if it never happens again. Indeed, it is not likely to happen again now that we have the drugs to cure tubercular cases like hers, but that's not the point. It happened, and it happened, I'm convinced, because there is a force in nature, a wisdom, a balance, a mystery beyond man's comprehension-and man should recognize and accept it.