Blackbird singing in the dead of night Take these broken wings and learn to fly
- The Beatles
About Alexa
In Memoriam
iTunes
Inspired By
Bulletin Board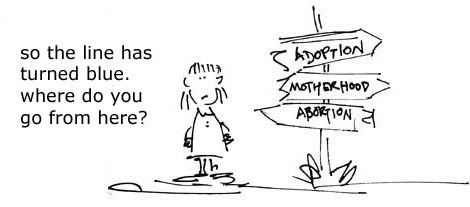 Are you pregnant? Make an informed choice!

Abortion Counter from www.1way2God.net
Tell-all Archives
Pregnancy Resources

Pregnancy & child development chart
America's Pregnancy Helpline
Bethany Christian Services
Birthright Int'l
Care Net
Catholic Charities
CPCWorld
Good Counsel Homes
GravityTeen
Harbor House
Heartbeat Int'l
His Nesting Place
Hopeline
Lifecall
Los Angeles Pregnancy Services
PCCs
Maggie's Place
New Beginnings
Option Line
Pregnancy Centers
Pregnancy resources
Room at the Inn
Sav-A-Life
Sisters of Life
The Gabriel Network
The Nurturing Network
Unplanned-Pregnancy.com
Waterleaf Women's Center
Single Parenting
Adoption

A Child to Love
Adoption.com
American Adoptions
Bethany Christian Services
National Council for Adoption
Pro-choice Resources
Abortion Library
Recovery and Healing
Other Pro-life Resources
Activism

A Cry Without Voice
Abort73.com
American Life League
Bound4Life
Coalition on Abortion/Breast Cancer
Culture Jam for Life
Fathers for Life
Feminists for Life
Helpers of God's Precious Infants
Helpers of God's (National)
Hispanics for Life
Indiana Right to Life
LDI
National Right to Life
No Baby Left Behind
Operation Outcry
Priests for Life
Rock for Life
Silent No More MN
Silent No More
Students for Life of America
Susan B. Anthony List
Women Deserve Better
Reads
Pro-life Bloggers
Euthanasia
Credits
Design:
Blogfrocks
Photo:
iStockPhoto
Powered by
Blogger
A new survey shows that
women want to know about abortion risks
The survey of 187 women seeking obstetric and gynecological services at a Wisconsin women's health clinic was published in the Journal of Medical Ethics in July. The women were given a short survey in which they were asked to state their preferences for information about elective medical procedures. They ranked the degree of information they preferred regarding alternative treatments and complication rates, and rated the severity of different types of complications, ranging in severity from headaches to death.

The results showed that 95% of patients wished to be informed of all the risks of a procedure and 69% wanted to be informed of all alternative treatments, not just the alternatives preferred by their doctor.

Moreover, in their ranking of the seriousness of complications, mental health complications ranked as very serious, only slightly below the risk of death or heart disease. This finding may be especially important to the abortion debate since recent peer-reviewed studies have linked abortion to increased rates of mental health problems, such as suicidal behavior, clinical depression, anxiety disorders, substance abuse, and sleep disorders.

"Doctors should anticipate that most women desire information on every potential risk, even risks that doctors may judge to be less serious or inconsequentially rare, and they will generally consider this information to be relevant to their decisions regarding elective procedures," the authors wrote.

Dr. David Reardon, director of the Elliot Institute and one of co-authors of the study, said that the survey "demonstrates that women have a high level of interest in being informed of any risk that is statistically associated with the procedure, including psychological risks. It also reveals that while some experts may consider some associations, such as a 10 percent higher risk of breast cancer, as relatively unimportant, most women would consider it to be very important to their decision making process."