Blackbird singing in the dead of night Take these broken wings and learn to fly
- The Beatles
About Alexa
In Memoriam
iTunes
Inspired By
Bulletin Board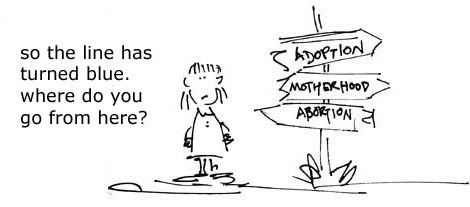 Are you pregnant? Make an informed choice!

Abortion Counter from www.1way2God.net
Tell-all Archives
Pregnancy Resources

Pregnancy & child development chart
America's Pregnancy Helpline
Bethany Christian Services
Birthright Int'l
Care Net
Catholic Charities
CPCWorld
Good Counsel Homes
GravityTeen
Harbor House
Heartbeat Int'l
His Nesting Place
Hopeline
Lifecall
Los Angeles Pregnancy Services
PCCs
Maggie's Place
New Beginnings
Option Line
Pregnancy Centers
Pregnancy resources
Room at the Inn
Sav-A-Life
Sisters of Life
The Gabriel Network
The Nurturing Network
Unplanned-Pregnancy.com
Waterleaf Women's Center
Single Parenting
Adoption

A Child to Love
Adoption.com
American Adoptions
Bethany Christian Services
National Council for Adoption
Pro-choice Resources
Abortion Library
Recovery and Healing
Other Pro-life Resources
Activism

A Cry Without Voice
Abort73.com
American Life League
Bound4Life
Coalition on Abortion/Breast Cancer
Culture Jam for Life
Fathers for Life
Feminists for Life
Helpers of God's Precious Infants
Helpers of God's (National)
Hispanics for Life
Indiana Right to Life
LDI
National Right to Life
No Baby Left Behind
Operation Outcry
Priests for Life
Rock for Life
Silent No More MN
Silent No More
Students for Life of America
Susan B. Anthony List
Women Deserve Better
Reads
Pro-life Bloggers
Euthanasia
Credits
Design:
Blogfrocks
Photo:
iStockPhoto
Powered by
Blogger
Pious and pro-choice
The religious abortion-rights movement, like the antiabortion movement, grounds its understanding of abortion in the Bible. Abortion-rights religious groups point to what they see as a telling silence in Scripture. "Jesus never mentioned abortion," notes Paul Simmons, a Baptist minister and author of the forthcoming "Faith and Health: Religion, Science and Public Policy." "The apostle Paul wrote all these lengthy letters to the Greco-Roman world, where abortion was widely practiced, with lists of virtues and vices. If anyone was a common-sense moralist, Paul was." But the subject doesn't come up in his counsel, or anywhere else in the Old or New Testament.

In the antiabortion view, life begins at conception. Abortion opponents cite passages such as Jeremiah 1:5: "Before you came forth out of the womb, I sanctified you." Yet the other side contends that the Bible distinguishes between a person and a fetus. Exodus 21:22-25, for instance, stipulates the punishment for accidental harm done to a pregnant woman. If she miscarries as a result, a fine is owed to her husband. If she herself suffers injury or death, however, "the penalty shall be life for life, eye for eye, tooth for tooth."

The religious abortion-rights movement stresses that it presents these biblical readings not to promote abortion, but to endorse it as an option. The movement works toward what it calls true "reproductive choice," envisioning a society in which education and contraception prevent unintended pregnancies, and widely available healthcare and child care foster conditions supportive of childbearing.