Blackbird singing in the dead of night Take these broken wings and learn to fly
- The Beatles
About Alexa
In Memoriam
iTunes
Inspired By
Bulletin Board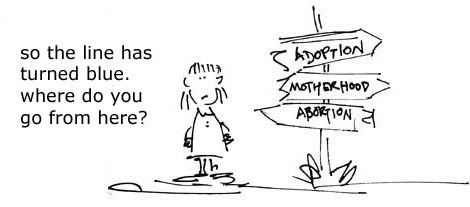 Are you pregnant? Make an informed choice!

Abortion Counter from www.1way2God.net
Tell-all Archives
Pregnancy Resources

Pregnancy & child development chart
America's Pregnancy Helpline
Bethany Christian Services
Birthright Int'l
Care Net
Catholic Charities
CPCWorld
Good Counsel Homes
GravityTeen
Harbor House
Heartbeat Int'l
His Nesting Place
Hopeline
Lifecall
Los Angeles Pregnancy Services
PCCs
Maggie's Place
New Beginnings
Option Line
Pregnancy Centers
Pregnancy resources
Room at the Inn
Sav-A-Life
Sisters of Life
The Gabriel Network
The Nurturing Network
Unplanned-Pregnancy.com
Waterleaf Women's Center
Single Parenting
Adoption

A Child to Love
Adoption.com
American Adoptions
Bethany Christian Services
National Council for Adoption
Pro-choice Resources
Abortion Library
Recovery and Healing
Other Pro-life Resources
Activism

A Cry Without Voice
Abort73.com
American Life League
Bound4Life
Coalition on Abortion/Breast Cancer
Culture Jam for Life
Fathers for Life
Feminists for Life
Helpers of God's Precious Infants
Helpers of God's (National)
Hispanics for Life
Indiana Right to Life
LDI
National Right to Life
No Baby Left Behind
Operation Outcry
Priests for Life
Rock for Life
Silent No More MN
Silent No More
Students for Life of America
Susan B. Anthony List
Women Deserve Better
Reads
Pro-life Bloggers
Euthanasia
Credits
Design:
Blogfrocks
Photo:
iStockPhoto
Powered by
Blogger
IMPORTANT UPDATE:
Andrea Clark's life is still in jeopardy
I've just spoken with Andrea's sisters, Melanie Childers and Lanore Dixon, today, as well as Andrea's lawyer, Jerri Ward.

Unfortunately, St. Luke's has reneged on the deal. Lanore told me that about 20 minutes before Andrea was supposed to be moved to the Illinois facility, St. Luke's told the family the move was off. It seems that St. Luke's decided at the last minute that Glenshire Nursing & Rehab Centre in Illinois isn't equipped to care for Andrea, which is a bit puzzling, since Lanore told me they helped set up the transfer in the first place.
Beth at
My Vast Right Wing Conspiracy
also have
another update
...
Just got a letter from Andrea Clark's other sister, Lanore Dixon:

"This afternoon, twenty minutes before Andrea was due to be transported by ambulance to the airport, her doctor (or rather, the one filling in for her doctor who has gone on vacation this week-how VERY convenient!) came into her room and informed me she would not be transferred to the Chicago facility after all. After questioning the doctor I learned that someone messed up-I don't know which end the foul up occurred, but this all goes to show the danger of being forced to choose a healthcare facility due to pressure of an ethics committee ruling... This so called LTAC was nothing more than a nursing home with dialysis machine in the basement. They had no ability to administer the medications Andrea requires."

...While we're grateful that St. Luke's halted the transfer before Andrea was moved, I cannot tell you the stress this has put on our family. We are exhausted from this effort, but we will continue to fight for our sister.

St. Luke's has agreed not to pull Andrea's life support at least until Tuesday. On Tuesday, a committee of doctors from St. Luke's will meet to discuss how to proceed with Andrea's case. Andrea's new doctor-a doctor who shares our values about the sacredness of life-will take over her care on Tuesday and will fight for her right to live. Let us all hope and pray that the committee meeting on Tuesday is chaired by doctors who have a reverence for life and not a former abortionist like the St. Luke's ethics committee chair."
..
plus details on HOW YOU CAN HELP
Hat tip:
Right Wing News
,
My Vast Right Wing Conspiracy
via
Prolifeblogs