Blackbird singing in the dead of night Take these broken wings and learn to fly
- The Beatles
About Alexa
In Memoriam
iTunes
Inspired By
Bulletin Board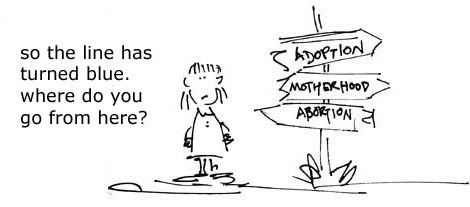 Are you pregnant? Make an informed choice!

Abortion Counter from www.1way2God.net
Tell-all Archives
Pregnancy Resources

Pregnancy & child development chart
America's Pregnancy Helpline
Bethany Christian Services
Birthright Int'l
Care Net
Catholic Charities
CPCWorld
Good Counsel Homes
GravityTeen
Harbor House
Heartbeat Int'l
His Nesting Place
Hopeline
Lifecall
Los Angeles Pregnancy Services
PCCs
Maggie's Place
New Beginnings
Option Line
Pregnancy Centers
Pregnancy resources
Room at the Inn
Sav-A-Life
Sisters of Life
The Gabriel Network
The Nurturing Network
Unplanned-Pregnancy.com
Waterleaf Women's Center
Single Parenting
Adoption

A Child to Love
Adoption.com
American Adoptions
Bethany Christian Services
National Council for Adoption
Pro-choice Resources
Abortion Library
Recovery and Healing
Other Pro-life Resources
Activism

A Cry Without Voice
Abort73.com
American Life League
Bound4Life
Coalition on Abortion/Breast Cancer
Culture Jam for Life
Fathers for Life
Feminists for Life
Helpers of God's Precious Infants
Helpers of God's (National)
Hispanics for Life
Indiana Right to Life
LDI
National Right to Life
No Baby Left Behind
Operation Outcry
Priests for Life
Rock for Life
Silent No More MN
Silent No More
Students for Life of America
Susan B. Anthony List
Women Deserve Better
Reads
Pro-life Bloggers
Euthanasia
Credits
Design:
Blogfrocks
Photo:
iStockPhoto
Powered by
Blogger
Pro-life activist Lila Rose attacked by Planned Parenthood abortion center escort
Late Thursday morning at the Planned Parenthood abortion facility located at 1691 The Alameda in San Jose, California, Rose led a group of pro-life advocates.

Rose tells LifeNews.com she was visiting the abortion center with a group of about 20 students and three adults to pray and provide information to women who might be open to abortion alternatives.

According to a police report filed at the scene and numerous witnesses, a uniformed Planned Parenthood escort engaged in a short exchange with Rose and eventually struck her on the hand, knocking her literature to the ground.

"Sir, are you familiar with the abortion procedure?" Rose asked the Planned Parenthood escort while standing on the public sidewalk.

The escort approached Rose from the Planned Parenthood parking lot and said, "You idiot. You've caused so much trouble. You piece of crap."

Rose told LifeNews.com today: "The man appeared to recognize me though I had never met him. He knew who I was and I think that is part of the reason for his surprising anger and the attack."

Rose offered to show the escort a picture of a baby victimized by abortion, saying, "Can I show you a picture of what it really does to a baby?"

At this point, the escort struck Rose's hand knocking her pro-life pamphlets and Bible to the ground and Rose stepped further back on the public sidewalk.

The Planned Parenthood official moved closer to Rose and, visibly shaking, says, "It's a woman's choice!"

"What about the baby's choice?" Rose responds.

The Planned Parenthood escort replied, "It's not a baby!" and then turned around and walked away.

Rose, the president of Live Action, tells LifeNews.com that the police were called and interviewed her and several witnesses on the scene.

She says she was not injured by the attack but will press for charges of assault and battery.
Alexa swing by at
6:19 PM