Blackbird singing in the dead of night Take these broken wings and learn to fly
- The Beatles
About Alexa
In Memoriam
iTunes
Inspired By
Bulletin Board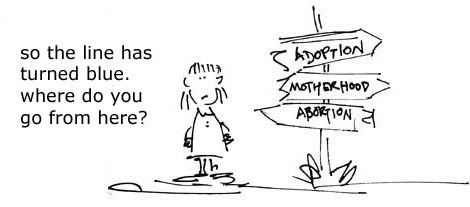 Are you pregnant? Make an informed choice!

Abortion Counter from www.1way2God.net
Tell-all Archives
Pregnancy Resources

Pregnancy & child development chart
America's Pregnancy Helpline
Bethany Christian Services
Birthright Int'l
Care Net
Catholic Charities
CPCWorld
Good Counsel Homes
GravityTeen
Harbor House
Heartbeat Int'l
His Nesting Place
Hopeline
Lifecall
Los Angeles Pregnancy Services
PCCs
Maggie's Place
New Beginnings
Option Line
Pregnancy Centers
Pregnancy resources
Room at the Inn
Sav-A-Life
Sisters of Life
The Gabriel Network
The Nurturing Network
Unplanned-Pregnancy.com
Waterleaf Women's Center
Single Parenting
Adoption

A Child to Love
Adoption.com
American Adoptions
Bethany Christian Services
National Council for Adoption
Pro-choice Resources
Abortion Library
Recovery and Healing
Other Pro-life Resources
Activism

A Cry Without Voice
Abort73.com
American Life League
Bound4Life
Coalition on Abortion/Breast Cancer
Culture Jam for Life
Fathers for Life
Feminists for Life
Helpers of God's Precious Infants
Helpers of God's (National)
Hispanics for Life
Indiana Right to Life
LDI
National Right to Life
No Baby Left Behind
Operation Outcry
Priests for Life
Rock for Life
Silent No More MN
Silent No More
Students for Life of America
Susan B. Anthony List
Women Deserve Better
Reads
Pro-life Bloggers
Euthanasia
Credits
Design:
Blogfrocks
Photo:
iStockPhoto
Powered by
Blogger
New Jersey abortion clinic, Metropolitan Medical Associates, reaches $1.9M settlement in botched abortion case
Rasheedah Dinkins filed the suit in 2007 against the facility and two doctors, Keith Gresham, who was Dinkins' attending physician, and Nicholas Kotopoulos, who assisted after Dinkins started to bleed excessively.

Dinkins, then 20, visited the clinic in January of that year for a second-trimester abortion. The Englewood clinic is one of only a few in the state to perform second-trimester abortions.

Hours after the procedure, Dinkins, back at home in Newark, became sluggish, then was unable to walk or talk. Her mother called for an ambulance, and, by the time it arrived, Dinkins had passed out.

At Newark Beth Israel Medical Center, doctors gave her transfusions and removed her damaged uterus. She suffered a stroke and her left lung collapsed from the severe blood loss. She needed a respirator and tracheotomy. Dinkins was in a coma for three weeks.

Newark Beth Israel filed a formal complaint with the state, saying it was concerned the abortion may have been done improperly. That led to a state inquiry of Metropolitan Medical, which performs more than 10,000 abortions a year.

"We learned from the case that their volume of procedures was one factor that led to this problem," said Roseland-based lawyer Adam Slater, who represented Dinkins. "When you do too many procedures, you start to lose sight of the fact that these are all separate patients and separate procedures."

Dinkins had "greater-than-expected bleeding, they couldn't stop it, they eventually took extraordinary measures to stop it, and then they sent her home," Slater said. "They should have sent her to Englewood Hospital, which is less than a mile away, where they would have examined her and found she had a uterine rupture. They would have treated her, and she would have been fine. But the damage from her excessive bleeding led to catastrophic injuries."

After the incident was reported, state inspectors found dirty forceps, rusty crochet hooks used to remove IUDs and a quarter-inch of dark red "dirt and debris" under an examining table in the Engle Street clinic.
Alexa swing by at
7:41 AM