Blackbird singing in the dead of night Take these broken wings and learn to fly
- The Beatles
About Alexa
In Memoriam
iTunes
Inspired By
Bulletin Board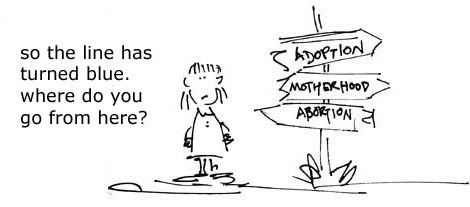 Are you pregnant? Make an informed choice!

Abortion Counter from www.1way2God.net
Tell-all Archives
Pregnancy Resources

Pregnancy & child development chart
America's Pregnancy Helpline
Bethany Christian Services
Birthright Int'l
Care Net
Catholic Charities
CPCWorld
Good Counsel Homes
GravityTeen
Harbor House
Heartbeat Int'l
His Nesting Place
Hopeline
Lifecall
Los Angeles Pregnancy Services
PCCs
Maggie's Place
New Beginnings
Option Line
Pregnancy Centers
Pregnancy resources
Room at the Inn
Sav-A-Life
Sisters of Life
The Gabriel Network
The Nurturing Network
Unplanned-Pregnancy.com
Waterleaf Women's Center
Single Parenting
Adoption

A Child to Love
Adoption.com
American Adoptions
Bethany Christian Services
National Council for Adoption
Pro-choice Resources
Abortion Library
Recovery and Healing
Other Pro-life Resources
Activism

A Cry Without Voice
Abort73.com
American Life League
Bound4Life
Coalition on Abortion/Breast Cancer
Culture Jam for Life
Fathers for Life
Feminists for Life
Helpers of God's Precious Infants
Helpers of God's (National)
Hispanics for Life
Indiana Right to Life
LDI
National Right to Life
No Baby Left Behind
Operation Outcry
Priests for Life
Rock for Life
Silent No More MN
Silent No More
Students for Life of America
Susan B. Anthony List
Women Deserve Better
Reads
Pro-life Bloggers
Euthanasia
Credits
Design:
Blogfrocks
Photo:
iStockPhoto
Powered by
Blogger
Judge:
Abortion laws protect pregnant girl accused of hiring man to kill her fetus
A judge has released a 17-year-old Vernal girl from jail after ruling she did not commit a crime when she allegedly paid a man to beat her in an attempt to miscarry her seven-month-old fetus.

The release, which came after the girl's mother obtained a second opinion on her daughter's no contest plea, has incensed some lawmakers who argue the ruling skirts laws governing legal abortions in Utah.

"The judge is absolutely stretching," said Rep. Carl Wimmer, R-Herriman. "There's no way the judge believes the Utah Legislature left open this loophole. I guarantee it will be closed this next session."

Eighth District Juvenile Court Judge Larry Steele sided with attorney Rich King, who argued under Utah law and around the country women are not held criminally liable for soliciting an abortion.

"Women may use any procedure or method of terminating pregnancy, by abortion or by miscarriage, and they cannot be charged with a crime," King said.

Judge Steele called the girl's actions "shocking and crude" in a four-page ruling Thursday, but said her actions "fit the definition for an abortion. As such, she cannot be held criminally liable for her actions pursuant to the Utah abortion statutes."

Prosecutors had argued the girl's failed attempt was not a legal abortion, which in Utah can only be performed before the fetus is able to survive outside the womb by a physician licensed to perform abortions in a medical facility. But Steele said a law protecting women who seek abortions from prosecution does not include the word "medical" when referring to procedures used to abort a fetus.

"The Legislature clearly understood the difference and intended the difference," Steele wrote.
Alexa swing by at
12:26 AM