Blackbird singing in the dead of night Take these broken wings and learn to fly
- The Beatles
About Alexa
In Memoriam
iTunes
Inspired By
Bulletin Board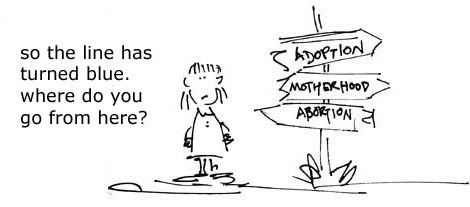 Are you pregnant? Make an informed choice!

Abortion Counter from www.1way2God.net
Tell-all Archives
Pregnancy Resources

Pregnancy & child development chart
America's Pregnancy Helpline
Bethany Christian Services
Birthright Int'l
Care Net
Catholic Charities
CPCWorld
Good Counsel Homes
GravityTeen
Harbor House
Heartbeat Int'l
His Nesting Place
Hopeline
Lifecall
Los Angeles Pregnancy Services
PCCs
Maggie's Place
New Beginnings
Option Line
Pregnancy Centers
Pregnancy resources
Room at the Inn
Sav-A-Life
Sisters of Life
The Gabriel Network
The Nurturing Network
Unplanned-Pregnancy.com
Waterleaf Women's Center
Single Parenting
Adoption

A Child to Love
Adoption.com
American Adoptions
Bethany Christian Services
National Council for Adoption
Pro-choice Resources
Abortion Library
Recovery and Healing
Other Pro-life Resources
Activism

A Cry Without Voice
Abort73.com
American Life League
Bound4Life
Coalition on Abortion/Breast Cancer
Culture Jam for Life
Fathers for Life
Feminists for Life
Helpers of God's Precious Infants
Helpers of God's (National)
Hispanics for Life
Indiana Right to Life
LDI
National Right to Life
No Baby Left Behind
Operation Outcry
Priests for Life
Rock for Life
Silent No More MN
Silent No More
Students for Life of America
Susan B. Anthony List
Women Deserve Better
Reads
Pro-life Bloggers
Euthanasia
Credits
Design:
Blogfrocks
Photo:
iStockPhoto
Powered by
Blogger
Chicago physician and a Granite City women's medical clinic file lawsuit challenging Illinois' parental notification law for abortions
The law, set to go into effect Nov. 3, requires physicians to notify the parent of a girl younger than 18 before performing an abortion. A provision of the law allows girls to bypass parental notification by going before a judge, who would then have 48 hours to rule on the petition.

Moreover, no notice is required in case of a medical emergency or if the girl declares in writing that she is a victim of sexual abuse.

On Nov. 2, a Circuit Court judge is set to conduct a hearing on a temporary restraining order, said Lorie Chaiten of the American Civil Liberties Union, one of the attorneys representing the plaintiffs, the Hope Clinic for Women Ltd. and Dr. Allison Cowett, director of the University of Illinois at Chicago's Center for Reproductive Health.

In the complaint, the plaintiffs argue that the notification law would harm minors by preventing them from obtaining safe abortions or force them to carry their pregnancies to term.

"Others will be beaten or thrown out of their homes when their parents learn of their pregnancy and planned abortion," plaintiffs write in the complaint, referring to pregnant minors.

In the event the lawsuit isn't successful, the ACLU is training lawyers and guardians to shepherd the girls through the judicial bypass.
Alexa swing by at
8:09 AM