Blackbird singing in the dead of night Take these broken wings and learn to fly
- The Beatles
About Alexa
In Memoriam
iTunes
Inspired By
Bulletin Board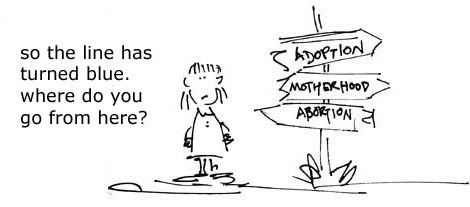 Are you pregnant? Make an informed choice!

Abortion Counter from www.1way2God.net
Tell-all Archives
Pregnancy Resources

Pregnancy & child development chart
America's Pregnancy Helpline
Bethany Christian Services
Birthright Int'l
Care Net
Catholic Charities
CPCWorld
Good Counsel Homes
GravityTeen
Harbor House
Heartbeat Int'l
His Nesting Place
Hopeline
Lifecall
Los Angeles Pregnancy Services
PCCs
Maggie's Place
New Beginnings
Option Line
Pregnancy Centers
Pregnancy resources
Room at the Inn
Sav-A-Life
Sisters of Life
The Gabriel Network
The Nurturing Network
Unplanned-Pregnancy.com
Waterleaf Women's Center
Single Parenting
Adoption

A Child to Love
Adoption.com
American Adoptions
Bethany Christian Services
National Council for Adoption
Pro-choice Resources
Abortion Library
Recovery and Healing
Other Pro-life Resources
Activism

A Cry Without Voice
Abort73.com
American Life League
Bound4Life
Coalition on Abortion/Breast Cancer
Culture Jam for Life
Fathers for Life
Feminists for Life
Helpers of God's Precious Infants
Helpers of God's (National)
Hispanics for Life
Indiana Right to Life
LDI
National Right to Life
No Baby Left Behind
Operation Outcry
Priests for Life
Rock for Life
Silent No More MN
Silent No More
Students for Life of America
Susan B. Anthony List
Women Deserve Better
Reads
Pro-life Bloggers
Euthanasia
Credits
Design:
Blogfrocks
Photo:
iStockPhoto
Powered by
Blogger
British doctors left preemie to die at 21 weeks 5 days; Mother launches campaign to change utilitarian British health care rationing guidelines
23 year-old Sarah Capewell told media that her son Jayden, born at 21 weeks and five days gestation, was refused intensive care because he was two days under the limit set by the British government's National Health Service (NHS) rationing guidelines.

Capewell said that her son Jayden cried and lived for two hours before dying in her arms. During that time, his mother took photos of him and pleaded with doctors that he be admitted to the special baby unit at James Paget University Hospital (JPH). Staff at the hospital, in Gorleston, Norfolk, told her that had Jayden been born two days later they would have helped him.

Since her son's death, Capewell has launched an internet campaign to change the guidelines and says that she has received messages of support from around the world.

Health care rationing guidelines set down by the Nuffield Council on Bioethics in 2006 say that intensive care should never be given to babies below 22 weeks gestation, and rarely to those below 23 weeks. In secular bioethics, this is called Futile Care Theory, which holds that in cases where there is no hope for improvement of an incapacitating condition, such as extreme prematurity, no treatment should be offered.

In the case of Sarah Capewell' son, the Nuffeld Council guidance that staff reportedly cited was backed up by advice published by the British Association of Perinatal Medicine (BAPM) last year. The BAPM paper itself, however, does not mandate the refusal of treatment, saying only, "This is not a set of instructions, but a framework to highlight the range of evidence and opinion that needs to be considered by staff and parents."

"The care of the mother, her fetus and the baby, will always need to be individualized and should be led by senior staff in all disciplines. The parents' hopes and expectations need to be explored with honesty and compassion in a realistic way, drawing upon the available evidence."

The BAPM paper says that in cases where children are born before 23 weeks gestation, "it would be considered in the best interests of the baby, and standard practice, for resuscitation not to be carried out." It continues, however, "If the parents wish they should have the opportunity to discuss outcomes with a second senior member of the perinatal team."

But Capewell reports that her wishes were ignored by hospital staff. "When I asked about my baby's human rights," she said, "the attitude of the doctors seemed to be that he did not have any. They said before 22 weeks he was just a fetus."
Alexa swing by at
6:57 PM