Blackbird singing in the dead of night Take these broken wings and learn to fly
- The Beatles
About Alexa
In Memoriam
iTunes
Inspired By
Bulletin Board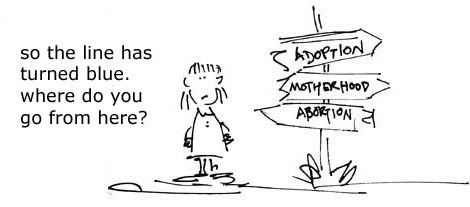 Are you pregnant? Make an informed choice!

Abortion Counter from www.1way2God.net
Tell-all Archives
Pregnancy Resources

Pregnancy & child development chart
America's Pregnancy Helpline
Bethany Christian Services
Birthright Int'l
Care Net
Catholic Charities
CPCWorld
Good Counsel Homes
GravityTeen
Harbor House
Heartbeat Int'l
His Nesting Place
Hopeline
Lifecall
Los Angeles Pregnancy Services
PCCs
Maggie's Place
New Beginnings
Option Line
Pregnancy Centers
Pregnancy resources
Room at the Inn
Sav-A-Life
Sisters of Life
The Gabriel Network
The Nurturing Network
Unplanned-Pregnancy.com
Waterleaf Women's Center
Single Parenting
Adoption

A Child to Love
Adoption.com
American Adoptions
Bethany Christian Services
National Council for Adoption
Pro-choice Resources
Abortion Library
Recovery and Healing
Other Pro-life Resources
Activism

A Cry Without Voice
Abort73.com
American Life League
Bound4Life
Coalition on Abortion/Breast Cancer
Culture Jam for Life
Fathers for Life
Feminists for Life
Helpers of God's Precious Infants
Helpers of God's (National)
Hispanics for Life
Indiana Right to Life
LDI
National Right to Life
No Baby Left Behind
Operation Outcry
Priests for Life
Rock for Life
Silent No More MN
Silent No More
Students for Life of America
Susan B. Anthony List
Women Deserve Better
Reads
Pro-life Bloggers
Euthanasia
Credits
Design:
Blogfrocks
Photo:
iStockPhoto
Powered by
Blogger
Study:
Turkish women with abortions have statistically significant 66% increase in breast cancer risk / Researchers likely underestimated the risk, reports scientist
A retrospective study conducted by Dr. Vahit Ozmen and his colleagues at the Istanbul Medical Faculty and Magee-Women's hospital reported a statistically significant 66% increase in breast cancer risk among women who'd had any abortions.

According to Joel Brind, professor of endocrinology at Baruch College, City University of New York and a director at the Breast Cancer Prevention Institute, Ozmen's team most likely underestimated the breast cancer risk associated with abortion because of a flaw known as "selection bias."

Selection bias would also explains their team's unusual findings - significantly decreased risks for women who use oral contraceptives (OCs) and hormone replacement therapy (HRT). The World Health Organization and the NCI acknowledge that use of combined (estrogen + progestin) OCs and combined HRT increase risk.

Selection bias is a flaw in the study because only hospital or clinic patients were selected as study subjects, and they were therefore not representative of the general population. According to Brind's hypothesis, a disproportionate number of "modern" women were likely represented among the controls, a group more likely to use HRT and OCs, have abortions and visit the hospital often for minor complaints. By contrast, a disproportionate number of "traditional" women were represented among the patients; women less likely to use HRT and OCs, have abortions and visit the hospital (except in cases of serious illness, like breast cancer).

To their credit, Dr. Ozmen et al. did acknowledge the likelihood of selection bias in their study, although they were not specific in attributing any effects on their results to it.
Alexa swing by at
1:19 PM