Blackbird singing in the dead of night Take these broken wings and learn to fly
- The Beatles
About Alexa
In Memoriam
iTunes
Inspired By
Bulletin Board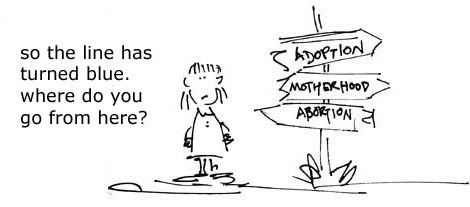 Are you pregnant? Make an informed choice!

Abortion Counter from www.1way2God.net
Tell-all Archives
Pregnancy Resources

Pregnancy & child development chart
America's Pregnancy Helpline
Bethany Christian Services
Birthright Int'l
Care Net
Catholic Charities
CPCWorld
Good Counsel Homes
GravityTeen
Harbor House
Heartbeat Int'l
His Nesting Place
Hopeline
Lifecall
Los Angeles Pregnancy Services
PCCs
Maggie's Place
New Beginnings
Option Line
Pregnancy Centers
Pregnancy resources
Room at the Inn
Sav-A-Life
Sisters of Life
The Gabriel Network
The Nurturing Network
Unplanned-Pregnancy.com
Waterleaf Women's Center
Single Parenting
Adoption

A Child to Love
Adoption.com
American Adoptions
Bethany Christian Services
National Council for Adoption
Pro-choice Resources
Abortion Library
Recovery and Healing
Other Pro-life Resources
Activism

A Cry Without Voice
Abort73.com
American Life League
Bound4Life
Coalition on Abortion/Breast Cancer
Culture Jam for Life
Fathers for Life
Feminists for Life
Helpers of God's Precious Infants
Helpers of God's (National)
Hispanics for Life
Indiana Right to Life
LDI
National Right to Life
No Baby Left Behind
Operation Outcry
Priests for Life
Rock for Life
Silent No More MN
Silent No More
Students for Life of America
Susan B. Anthony List
Women Deserve Better
Reads
Pro-life Bloggers
Euthanasia
Credits
Design:
Blogfrocks
Photo:
iStockPhoto
Powered by
Blogger
GOP platform mentions abstinence, unplanned pregnancies
In a section called "Preserving Our Values," the platform reads:

We all have a moral obligation to assist, not to penalize, women struggling with the challenges of an unplanned pregnancy. At its core, abortion is a fundamental assault on the sanctity of innocent human life. Women deserve better than abortion. Every effort should be made to work with women considering abortion to enable and empower them to choose life. We salute those who provide them alternatives, including pregnancy care centers, and we take pride in the tremendous increase in adoptions that has followed Republican legislative initiatives.[..]

The platform also embraces abstinence education as a replacement for sex-ed programs:

We renew our call for replacing "family planning" programs for teens with increased funding for abstinence education, which teaches abstinence until marriage as the responsible and expected standard of behavior. Abstinence from sexual activity is the only protection that is 100 percent effective against out-of-wedlock pregnancies and sexually transmitted diseases, including HIV/AIDS when transmitted sexually.

We oppose school-based clinics that provide referrals, counseling, and related services for abortion and contraception. Schools should not ask children to answer offensive or intrusive personal nonacademic questionnaires without parental consent. It is not the role of the teacher or school administration to recommend or require the use of psychotropic medications that must be prescribed by a physician.
Alexa swing by at
7:19 AM